Cabin fever — what most of us are going through or have gone through at some point this year. International travel remains an ambiguous question, popular attractions are regulated by black-and-white QR codes, and 'what's going on' has become as unpredictable as Singapore's recent pattern of torrential rain.
Boredom is a particularly soul-sucking infliction, but what else is there to do when confined to just 721.5 km² of space? If you're looking for ideas to jush up your dreary nights, this one's for you:
Free activities
Gardens By The Bay – Garden Rhapsody
The Supertree Grove is Singapore's biggest attraction — vertical gardens resembling towering trees light up in harmony to the tune of contemporary music every night. For effective crowd control, the lights on the Supertrees are now turned on from 7 p.m. to 10 p.m., with light music running continuously in the background instead of the usual 15-minute shows.
From 18 September to 4 October 2020, you can also participate in the annual Mid-Autumn Festival — an Asian tradition enhanced by colourful lanterns and larger-than-life LED illuminations.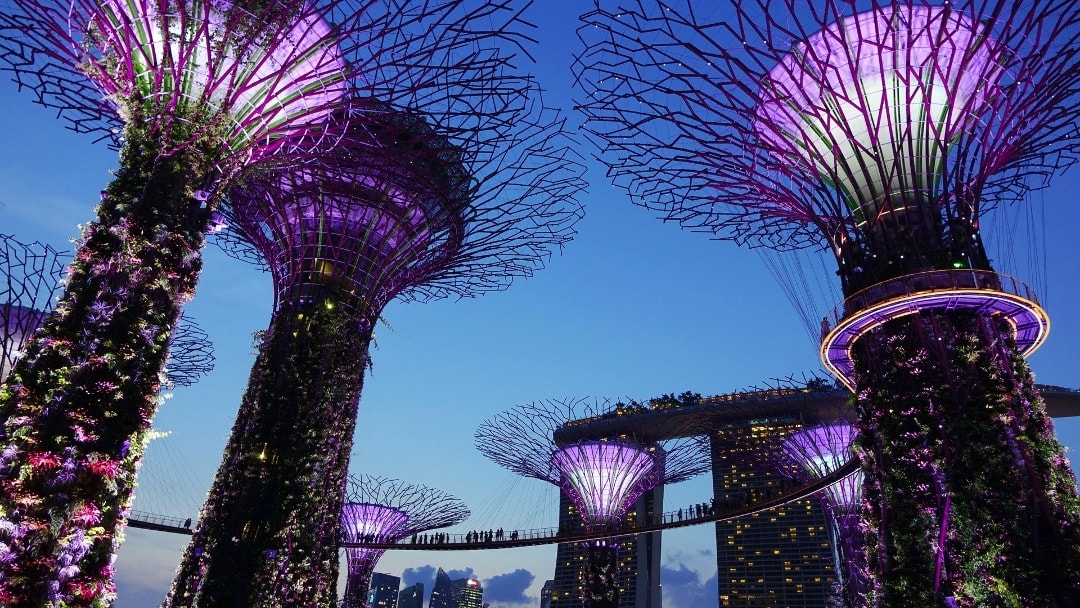 Volunteer
Making a difference is tried-and-true to curing ennui, not least because it strengthens your body and uplifts your soul. Whether it's supporting the migrant workers with TWC2's Cuff Road Project or reducing food wastage with Rescue Food at SG, there is an initiative to get involved in for every type of volunteer.
You can also check out Youth Corps Singapore — Singapore's largest youth volunteer portal — for other events that might better fit your 9-to-5.
Tours
Creepy Tales in Singapore
With the Hungry Ghost Festival coming to a close, now's the perfect time to get your heebie-jeebies cravings satisfied. This tour operator brings you to the creepiest sites in Singapore to hang out with the spirits of the dead; if the 3-hour experience doesn't get your heart pumping, the stories certainly will. Keep your eyes trained on your surroundings, if you dare.
Regular Price: $150/pax
Promotion from Singaporediscovers: Apply promo code Creepy30 for 30% off from 13 July to 31 October 2020.
Time: 7.30 p.m. to 10.30 p.m.
Street Art, Bites, and Craft Beer
Explore Singapore's Malay heritage district, Kampong Glam,with this everyday street food tour. Street art murals by local artists co-exist alongside family-run establishments in this ethnic enclave, and you'll get an insider's perspective on the back alleys and side streets of the hipster neighbourhood.
Regular price: $68/pax
Promotion from Singaporediscovers: Apply promo code REDISCOVER for 20% off from 1 August to 30 September 2020.
Time: 5 p.m. to 7 p.m.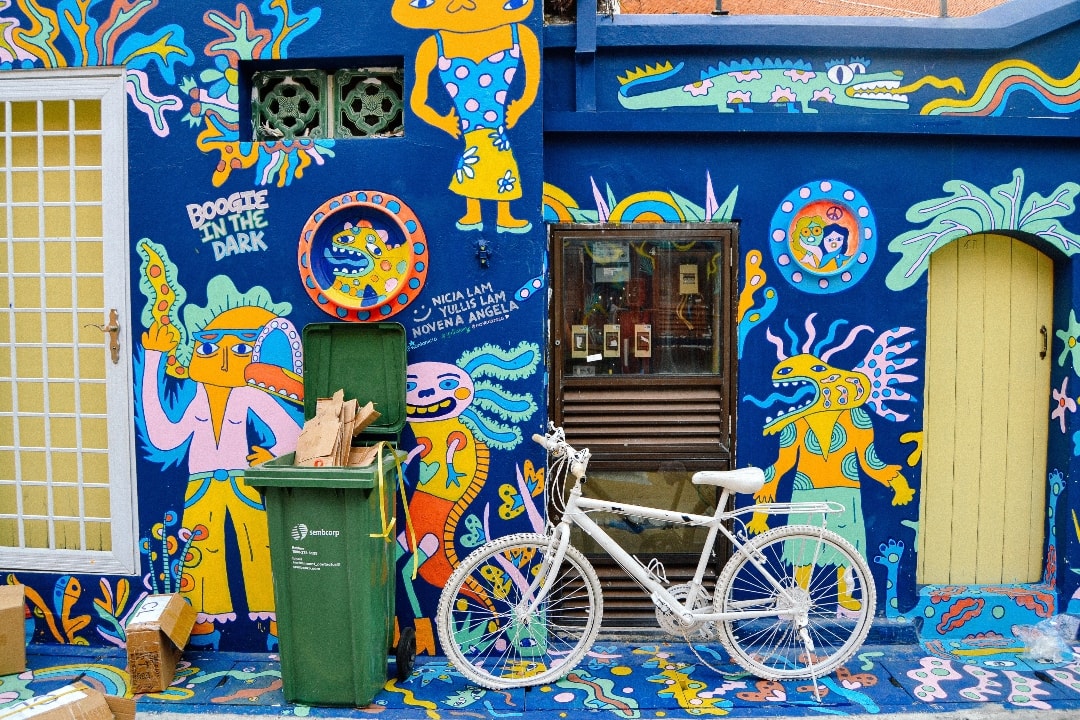 SG55 Singapore Tours
Support Singapore's local tour guides with bespoke itineraries of its cultural precincts — from Chinatown and Little India to the colonial buildings along Singapore River. Rediscover Jewel Changi and its seven-storey vortex waterfall; alternatively join in local foodie culture and LadyIronChef your way through the best dining spots in Bugis. It's time to discover our own city!
Promotion from Singaporediscovers: Book a tour for $70/pax (Monday – Thursday) or $85/pax (Friday – Saturday) and bring four others for free. Valid from 4 September to 1 October 2020, via direct website booking or whatsapp 87497346.
Time: 5 p.m. to 7 p.m. for most tours; 7.30 p.m. to 9.30 p.m. for The Jewel Connection
Marina Bay Night Tour
Keen on admiring Singapore's city skyline, with half the travel time? Try this bike tour of the riverfront promenade, that brings you from the unmistakable surfboard-shaped outline of Marina Bay Sands to the dome-shaped mammoth that is the National Stadium.
Getting those miles in has never looked so beautiful, or been such a breeze.
Regular price: $60/pax
Promotion from Singaporediscovers: 15% off from 27 July to 31 December 2020.
Time: 7 p.m. to 9 p.m.
Ongoing promotions
Jewel Changi
Tours aren't the only activities with attractive deals, as several attractions are also offering value-for-money discounts. If you're unable to make the SG55 Jewel Connection tour — check this out.
With any same day spend (no minimum amount), enjoy free entry to the Canopy Park for four attractions: Discovery Slide, Foggy Bowl, Petal Gardens, and Topiary. This is currently valid for the first 500 redemptions, on a daily basis.
Promotion from Singaporediscovers: 26 August to 30 September 2020.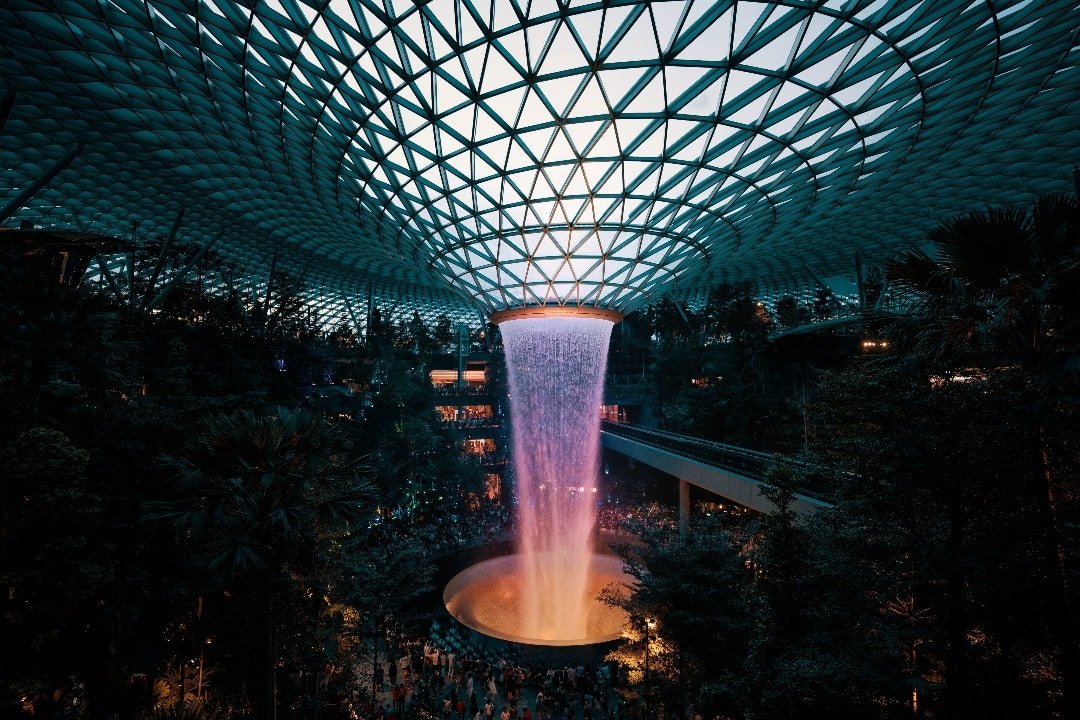 Night Safari
Wander amid flying squirrels and plodding tapirs, or cheer on the small-clawed otters as they do their part for climate change at the first nocturnal zoo in the world. You'll be happy to find much of Night Safari nostalgically familiar, as it remains a fantastic educational tool for the young ones on wildlife conservation.
Promotion from Wildlife Reserves Singapore: 20% off admission for local residents.
Virtual Room Singapore
Immerse yourself in a brand new world at this award-winning escape room; it's the best way to forget your woes for a couple of hours. Fight for your own race's survival (sound familiar?) or travel to exotic destinations through time (we wish!) for a novel, tech-packed adventure.
Promotion from Singaporediscovers: Apply promotion code TIH15 for 15% off from 11 August to 31 October 2020.