Fill Me In
If Japan and the Oxford English Dictionary were people, Oxford would undoubtedly be the person of many words. For Word of The Year (WOTY), Japan chose a word that was blatantly tied to COVID-19, and naturally so. Oxford, on the other hand, has expanded its annual selection to a whole list in the best way apt for 2020, the "year that has left us speechless". I mean, what is the Oxford English Dictionary, really, if it could land on just one word to describe this whirlwind of a year, right?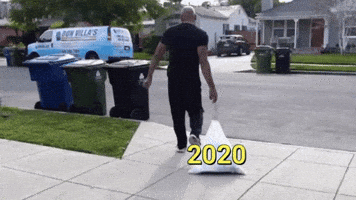 The beauty of the chosen WOTY by both parties is that they're simple, direct, and leave little to interpret. And that's because one of the strongest points of consideration for WOTY is a statistical analysis of words that are looked up in high numbers. So here's what shook  Japan in 2021, in one word. And then what shook Oxford, in more words than one. 
A Lianhe Zaobao poll and Rice Media have also given us some local WOTY to think about, though we'll get to that later.
Japan's Word of The Year translates to "dense"
No, not dense in the same way that sovereign anti-maskers are, but dense in the way that means congestion. Japan chose the kanji character "mitsu"(密) as their WOTY. "Mitsu", a catchphrase from the buzzword "san-mitsu" was used so extensively during 2020 that it even inspired a computer game, in which Tokyo governor Yuriko Koike would navigate through crowds while calling for social distancing by uttering her daily "mitsu desu".
"Mitsu" actually translates in English to "three Cs", which regards avoiding crowds, closed spaces, and close contact. The "three Cs" is actually a term that was first coined by the aforementioned Tokyo Governor, Yuriko Koike. She did so during the first wave of COVID-19, so as to urge residents to stay indoors. 
Japan isn't new to choosing an annual WOTY, and has been doing so since 1995 as initiated by the Japan Kanji Aptitude Testing Foundation. Social polls are conducted in search of a kanji letter to sum up yearly social trends and events. 2019's word was "rei", which translates to "beautiful harmony" and is used in the new era name of Reiwa.
Singapore's Lianhe Zaobao Word of The Year means "mask"
Singapore's flagship Chinese newspaper invited its readers to vote WOTY for the 10th-year running in 2020. Readers voted on a single Chinese character, from a pool of 10 characters chosen by a panel of five professionals in relevant fields. While included words were "zai" (disaster) and "zhai" (housebound), the word that garnered the most votes was "zhao", which means mask. 
Close to 10,000 votes were cast, about a fifth of which went to "zhao". The words "wen" (plague) and "feng" (lockdown) came in second and third, with 2,026 and 1,431 votes respectively. The editor of Lianhe Zaobao and Chinese evening daily Lianhe Wanbao Mr Goh Sin Teck expressed that he was unsurprised at readers choosing the word "zhao", due to 2020's circumstances. 
"With the pandemic, masks have become an inseparable part of our life, as we breathe and speak through them. Even with a vaccine, wearing masks would still be an important preventive measure for COVID-19," he said.
Other suggested Words of the Year for Singapore
Local alternative publication Rice Media published a predictive list on what would have been Singapore's WOTY, "in the spirit of unbiased intellectual inquiry".
The words in Rice Media's entertaining take include "minimum wage", "TraceTogether", "NUS", and "racism", all of which were strong points of local discourse in 2020, especially given Singapore's 2020 elections.
A non-political entry in their list includes "sourdough". If you're not growing your own sourdough culture during COVID-19, you have at least one friend who is. Their sourdough entry is as follows:
Oxford's Words of the Year in "a year which cannot be neatly accommodated in one single word"
According to the lexicographers at Oxford who scoured through more than 11 billion words on the internet, the past 12 months were phenomenal for humans and the words that we use. They described this as "seismic shifts in language data and precipitous frequency rises in new coinage".
The year 2020 has also seen a shift in more scientific jargon entering the discourse of the common man, with most now familiar with the term "R number". R number refers to the rating of how a disease is spread. The use of the phrase has increased with a 1,000 per cecnt frequency this year, as opposed to 2019.
"Before 2020 this was a term known mainly to epidemiologists; now non-experts routinely talk about 'getting the R down' or 'bringing R below 1'. Other terms that have become much more common in everyday discourse this year include 'flatten the curve' and 'community transmission'," said the dictionary.
There have also been natural increments in coronavirus-related language cited by Oxford, including "circuit breaker", "lockdown", "shelter-in-place", "bubbles", "face masks" and "key workers", as well as "pandemic", which has seen usage increase by more than 57,000 per cent. 
And more than just words related to illness, working habits also affected language with the words "remote" and "remotely" seeing more than a 300 per cent surge in usage. There's probably not one of us who wouldn't be able to relate with the words "on mute"  and "unmute" seeing 500 per cent rises since March.
Many of us have also been overworked or underworked while working from home, and the words "workation" and "staycation" increased by 500 per cent and 380 per cet in usage, respectively.
2020 is crazy for reasons beyond COVID-19
In the onslaught of the pandemic, the human discourse was not put on pause. In fact, some of America's most pivotal moments happened this year, with humanity banding together to decide that even a pandemic would not dampen their voices. 
Usage of the words "impeachment", "acquittal", and "mail-in" all increased by 3,000 per cent, in relation to the world's eye on the 2020 American elections and its president at the time. With regards to social matters that shook the world, our words transcended the hordes of black squares on our Instagram feeds, with use of "Black Lives Matter", "BLM" and "QAnon" seeing a sweeping increase of 5,716 per cent in 2020. As everyone rooted for America, and in effect, the world, "Brexit" took a back seat, with an 80 per cent drop in usage. 
According to the Oxford English Dictionary, this was a HUGE and historical year for words, with the English language amassing a new collective vocabulary at hyper-speed.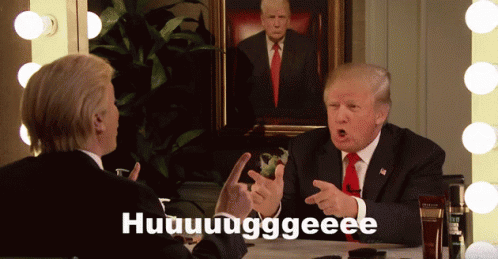 "The team at Oxford were identifying hundreds of significant new words and usages as the year unfolded, dozens of which would have been a slam dunk for word of the year at any other time. It's both unprecedented and a little ironic – in a year that left us speechless, 2020 has been filled with new words unlike any other," said the president of Oxford Dictionaries, Casper Grathwohl.
So let us know, what would be your word for the year?
Join the conversations on THG's Facebook and Instagram, and get the latest updates via Telegram.