Most anticipated things to come to gaming in 2021
2020 was a rollercoaster of emotions for gaming. Despite the doom and gloom of the pandemic, 2020 commemorated the release of next-gen consoles and witnessed the whimsy phenomenon of Animal Crossing: New Horizon. And as good as that game was, the year also saw the delay of many games, as well as the hotly debated debacle that is Cyberpunk 2077.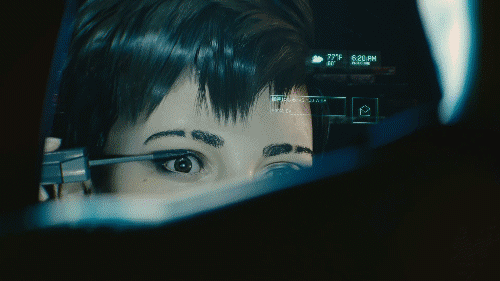 Now with 2020 behind us, it's time to set our eyes on the highs and lows to come. 2021 promises a year of major next-gen game releases and further expansions of cloud gaming services. 
Here's a quick look at everything you need to expect:
Eagerly-anticipated Playstation-exclusive games expected to release in 2021
The Playstation 5 launch was a massive hit last November, once again proving itself as a force to be reckoned with. It went on to achieve the highest launch month unit and dollar sales for a video game hardware platform in U.S. history, according to NPD analyst Mat Piscatella. 
Armed with a strong launch day line-up, these games not only showed off Playstation 5's next-gen capabilities, they also set the bar high for games to come. And Sony is certainly not slowing down its momentum, as several major Playstation-exclusive games are expected to arrive in 2021.
There's plenty of reasons for Playstation console owners to be excited about as we anticipate the return of beloved Playstation platformer mascots in Ratchet & Clank: Rift Apart, as well as long-awaited sequels like Horizon Forbidden West and God of War: Ragnarok.
Xbox's Game Pass Service and acquisition of ZeniMax Media could mean more bang for your buck, and the beginning of an even bigger exclusivity war
The Xbox Series X and Series S marked Microsoft's most successful console launch to date. Yet, there's no denying that their success was dimmed somewhat by the Playstation's popularity. It doesn't help that with Halo Infinite delayed, the Xbox Series X and Series S have a weaker slate of exclusive titles than the Playstation 5. 
But with the launch of the Xbox Game Pass subscription service and the recent acquisition of ZeniMax Media, it's clear that Microsoft is adopting a big picture approach.
Game Pass subscribers have access to more than 100 games from across all Xbox consoles and the library will only continue to grow. With an added cloud gaming feature, subscribers can also play Xbox games on Android mobile devices. Previously denied due to Apple's App Store policies, Microsoft has recently confirmed that its cloud gaming service will indeed be coming to iOS in Spring 2021.
Further bolstered by Microsoft's acquisition of ZeniMax Media, which brings acclaimed studios like Bethesda and Arkane into the fold, many games of popular and well-loved franchises like The Elder Scrolls, Fallout, and Doom will eventually be available on the Game Pass library. 
It's a win-win situation for Xbox owners, but spells uncertainty for Playstation owners who will be left out, should Microsoft choose to extend exclusivity to future game titles.
No new Nintendo "Switch Pro" in the making, but more content to come including a possible Breath of the Wild 2 release
Now that it's been four years since the original Switch console was launched and two years since the handheld-only Switch Lite arrived, many have been talking about a possible new flagship model of "Switch Pro" in the works.
But Nintendo of America's President Doug Bowser quelled such rumours in an interview with Polygon. According to him, Nintendo will continue working on improving the hardware but the focus will be on content for the existing consoles. 
He said, "The momentum on Nintendo Switch and Nintendo Switch Lite in the fourth year is strong. And we believe we're changing the trajectory of another typical console life cycle. And we will continue, for the foreseeable future, to really lean into both of those platforms and the content that comes with it, because it's the symbiotic relationship that makes the real difference."
Bowser added that they are "just at the midpoint of this life cycle on this platform", indicating that it could be years before we see a new Switch launch.
On the other hand, as 2021 is the 35th anniversary of the Zelda franchise, we could be looking at the long-awaited release of The Legend of Zelda: Breath of the Wild 2. There's been no official news from Nintendo since its first reveal at E3 2019, but many are keeping their hopes up.
More major console and PC games like Apex Legends and Nier Reincarnation to arrive on mobile platforms
Unsurprising to all, mobile gaming has come out on top, generating the most in terms of revenue and growth in 2020. According to Newzoo's forecast for 2020, mobile games generated $86.3 billion, with console games trailing behind at $51.2 billion, followed by PC games at $37.4 billion. 
With its low barrier of entry and high accessibility, it's no surprise that game companies are keen to port existing games onto the mobile platform. 
Call of Duty, one of the world's best selling video game franchises, enjoyed tremendous success when the mobile version was launched last October. Sensor Tower estimates that Call of Duty: Mobile went on to generate approximately $480 million in player spending in just its first year.
Undoubtedly, we can expect more console and PC games to follow in the lucrative footsteps of mobile. Some of such games which are scheduled to release in 2021 are Apex Legends, Nier Reincarnation and League of Legends: Wild Rift, which is currently in beta testing.
Join the conversations on THG's Facebook and Instagram, and get the latest updates via Telegram.