Started Up a Trend
When Start-Up arrived on our screens in the last quarter of 2020, the bright drama lit up our pandemic-ruined year. The TVN drama jumped on the bandwagon of the start-up era, featuring the inspiring journey of young entrepreneurs under an accelerator programme. Millions of youths have responded positively to its romanticised prospects of starting one's own business.

Now, weeks into 2021, the K-drama is still trending in Netflix charts. But exactly how accurate is Start-Up in representing tech entrepreneurship? We take a look at the romanticisation of entrepreneurship, and what it's like to work with a start-up accelerator.
The Synopsis
Start-Up tells the story of a group of youths pursuing their dreams of starting their own businesses. Our lead characters Seo Dal-Mi (Bae Suzy) and Nam Do-San (Nam Joo-Hyuk) are part of the tech company 'Samsan Tech', and join the start-up accelerator, 'Sandbox'.

Coincidentally, Dal-Mi's childhood penpal, Han Ji-Pyeong (Kim Seon-Ho) is assigned as their mentor at Sandbox. An experienced angel investor, prickly Ji-Pyeong counters the idealism and inexperience of the Samsan Tech crew with sharp but honest, practical advice, leading the ragtag crew of misfits to success. The show celebrates the genius of invention and the spirit of young entrepreneurs willing to pursue their passion.
Sandbox
As a young girl, Dal-Mi liked to play on swings but was afraid of falling. To overcome this fear and enjoy her time on the swing, she persuaded her father to stack piles of soft sand on the ground beneath her swing to break her fall.

Inspired by Dal-Mi's childhood anecdote, the name Sandbox alludes to the start-up accelerator's willingness to break the fall for young entrepreneurs. It is a lovely metaphor for accelerators who find potential in people with good business ideas but little means to accomplish them.

A haven for burgeoning start-ups, Sandbox is open to anyone who wishes to bring their brilliant business ideas to life without worrying about the financial struggles involved. All that Sandbox asks from its young entrepreneurs is time and courage to take the risk and embrace their passion along with the possibility of failure.
READ: Watchlist: Top 12 Shows to Watch this February
Tech Entrepreneurship 101
At the very least, Start-Up nails the portrayal of the different stages of working with a start-up accelerator. As with the typical accelerator, the focus is placed on the capability of the teams, not on individuals, as accelerators generally consider one person insufficient to handle all the work associated with a start-up. Seed-investments are made in the start-ups in exchange for equity. Start-ups are accepted in cohort batches, provided with mentorship and office spaces to work with.

Start-Up highlights the hackathon and "Demo day" as two key events to simplify the accelerator programme structure. A hackathon is a design-sprint event in which a team involved in software development, including graphic or interface designers, project managers and most importantly, computer programmers collaborate intensively on software projects. In Start-Up, the hackathon functions as a test to qualify five out of 30 teams into their accelerator programme.

Upon being accepted into the programme, the start-ups receive intensive mentoring and training. They are expected to grow fast enough to graduate from their cohort by a given deadline, typically after three months, when virtually all accelerators conclude their programs with a Demo Day, when the start-ups present to investors. Following the presentation, depending on whether they get investors, the company will either continue to grow or fail.
READ: Sweet Home Drama Review: Of Men and Monsters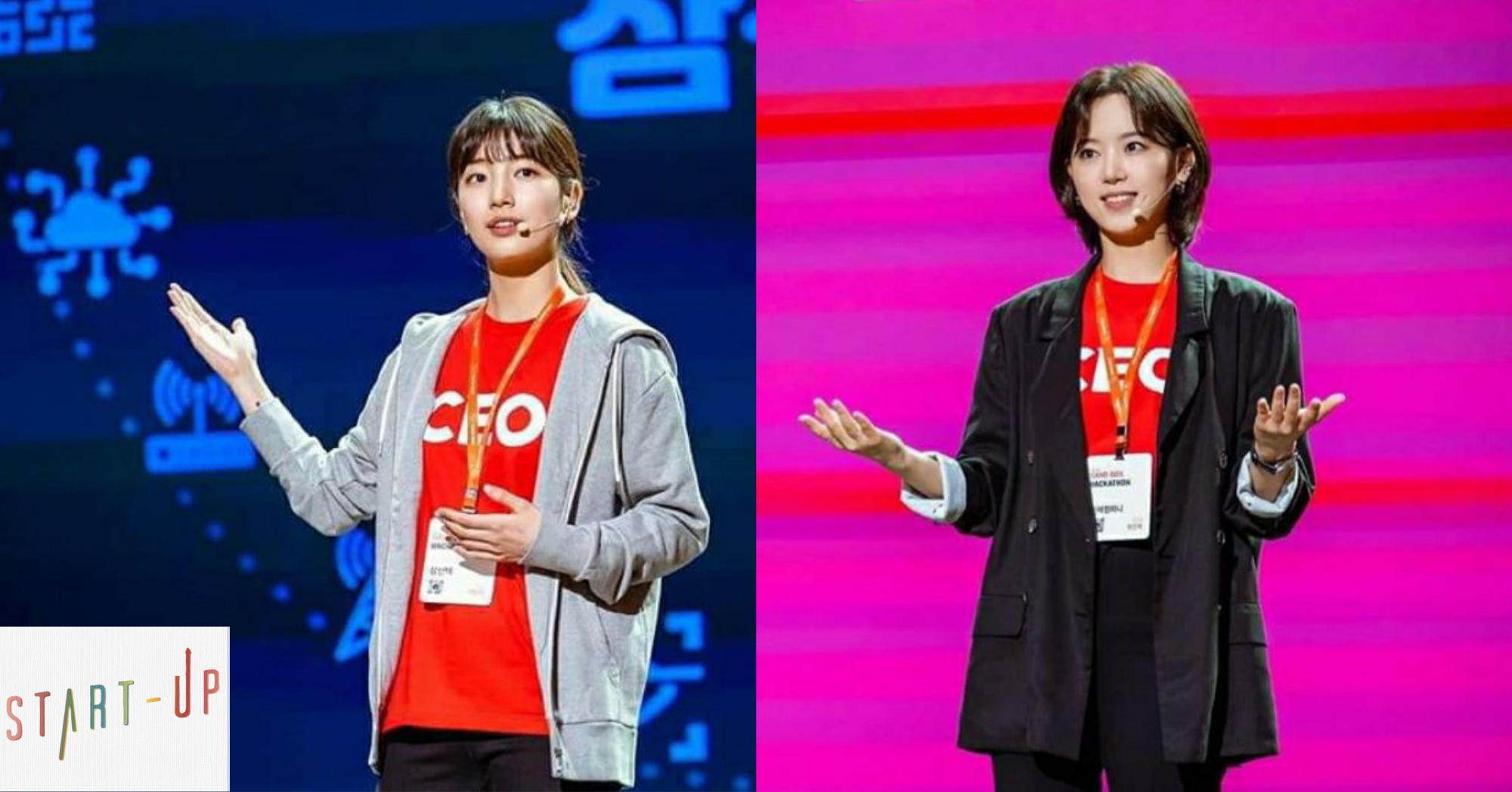 The Steve Jobs Dream
Recent years have seen a boom in the number of start-ups worldwide. Not even the pandemic has hindered start-ups worldwide from growing in numbers. In fact, many have taken the opportunity to launch businesses during COVID-19 due to the rise in demand for new services and products. Start-Up speaks to this growing trend of young people starting their businesses.
Despite having a surface understanding of the tech field and not having a university degree, Dal-Mi aspires to become the next Steve Jobs. In a true-to-life depiction of human resource allocation in contemporary start-ups, the show accentuates the growing importance of having ideas and insight over hard skills. During the Sandbox hackathon, the Samsan Tech crew have stellar image-recognition technology, but no business model. It is Dal-Mi who comes up with the idea of using their technology to detect forged handwriting.

The series pays homage to recent trends showing tech companies hiring candidates with non-tech backgrounds or majors. Many tech CEOS such as Jack Ma and Steve Jobs majored in liberal arts, and contrary to popular belief, Steve Jobs didn't code.

AI tech giants have also chosen to hire non-tech related majors to teach their artificial intelligence machines human behaviour. Some companies have even hired non-university-graduates since they do not need paper qualifications for the job. Ironically, the tech world now requires a human touch – something Dal-Mi brings to the picture in Start-Up.
READ: Josee: True Love Built On Fiction
Insight in Retrospect
The clever manipulation of time creates the illusion that the characters are more modern than most in their era. As most of the story is also set a few years before 2020, writer Park Hye-Ryun also has fun writing in references to successful start-up ideas that have already taken flight in present time.

A flashback to 15 years ago shows Dal-Mi's father pitching a food delivery website concept, which we have today, in the form of GrabFood or UberEats. He also (accurately) predicts that phones will replace cameras and computers, years before the first smartphone hit the market.

Our main protagonist Dal-Mi takes after her father, with his knack for innovation. Without any tech expertise, Dal-Mi also pitches a concept similar to that of Cloud Kitchens, commercial facilities purpose-built to produce food specifically for delivery, allowing food delivery businesses to share a single kitchen.

With the rise in food delivery orders during COVID-19, cloud kitchens were among the start-ups to get a boost in demand – writer Park hints that Dal-Mi had thought of the clever idea before it was popularised.
How Image Recognition Technology Works
Image Recognition involves the creation of a neural network that processes the individual pixels of an image. Researchers feed these networks as many pre-labelled images as they can, allowing the machine to gather enough data to recognise the images and classify the information.
It is worth noting that Start-Up's portrayal of the process of coming up with image recognition technology is overly simplified. The long and less glamorous hours spent accumulating and feeding the machine data are not depicted.
NoonGil
In the show, the very first demonstration of how a stellar purpose gives meaning to technology comes in the form of NoonGil, an application that helps blind people see. Our male-lead Nam Do San comes up with the idea when he finds out about Dal-Mi's grandmother's deteriorating eyesight. Hoping to allow grandma to see again, Do-San pitches the idea of using their image recognition technology to create an app to aid the visually-impaired.
In Korean, Noon means eye or vision while Gil means path or direction – NoonGil hence aids the visually-impaired by alerting them to people and things that they capture on the app, via their phone cameras.
While the app is a creative idea for a good cause, Start-Up addresses a pragmatic concern with such a business model. It is not profitable and is only sustainable via sponsorships from other companies. Furthermore, while many companies have tried to invent such an app, they do not work as accurately as NoonGil does, idealising the level of image-recognition technology currently available in the market.
Tarzan
Do-San first explains machine learning to Dal-Mi with the analogy of Tarzan learning human behaviour from Jane. Similar to the data collection process of artificial intelligence systems, Tarzan presents a variety of objects to Jane before gauging her reactions to these objects to discern between her likes and dislikes.

To allude to this metaphor for machine learning, our protagonists name their self-driving car Tarzan, punning on the term "ta ja" which is Korean for "get on".

The process of making a self-driving car, however, is reduced through a three-year time skip. The Samsan tech team initially dream about designing a self-driving car but they get no further than planning on a whiteboard before they go their separate ways.
Miraculously, three years later, the Samsan Tech team returns more skilled than before and reunites to programme an exceedingly competent self-driving car.
It is moments like this that Start-Up reminds us of the line between the world on-screen and the real world. No matter how many montages try to convince us that our characters are slaving away in the office and deserve all the success they get, there is just something about their journey that seems too easy.
Sandbox worked too well to break their falls for there to be any real consequences to failure. And it reminds us that in the real world, starting up a business is not that easy.
Reel or Real?
While we thoroughly enjoyed the premise of Start-Up and its portrayal of passionate young entrepreneurs, we should also evaluate it with open eyes post-watch. Despite the brief explanation of machine learning, and the intelligent use of analogies to explain technical concepts to the layperson, the process of machine-learning is not well-represented. Instead, the drama romanticises the idea of image-recognition technology.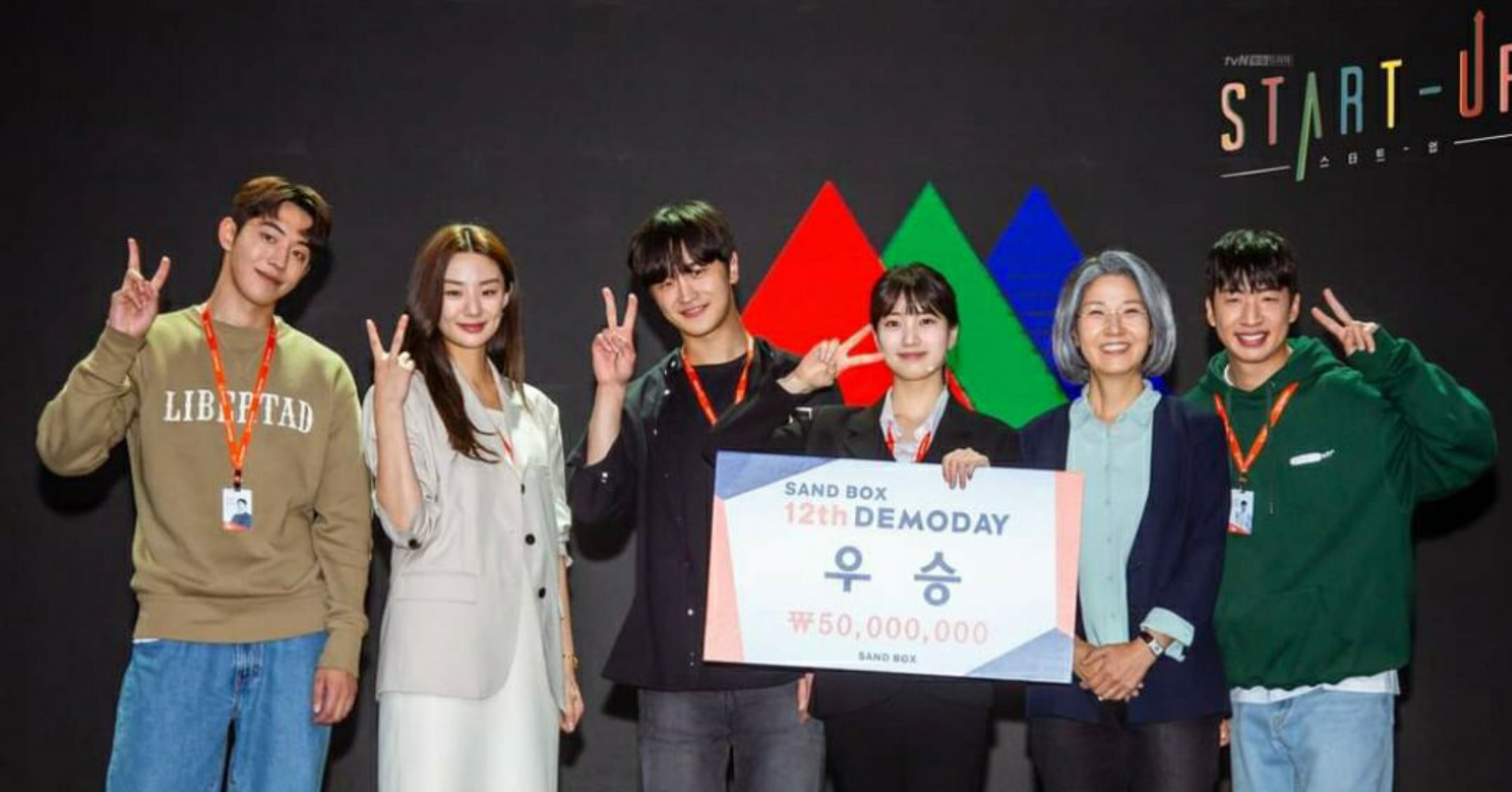 And the thing is, we can hardly blame it. It is a K-drama. If it leads us on a less-than-practical journey, it is doing its job. Start-Up is cleverly-written, with a tight storyline that shines in its illustration of how a distinct business model brings technical expertise to life and gives technology purpose. And yes, it is an inspirational, feel-good drama that carries you along on its whimsical, ambitious journey. The trick is to go with the flow. Think big ideas without digging too deep. If you can do that, then you will enjoy this gem of a K-drama.
Join the conversations on THG's Facebook and Instagram, and get the latest updates via Telegram.